BACRouter's software is based on OpenWRT. The version of OpenWRT we used has never been upgraded since 2016. Security auditors complain the dropbear server's vulnerabilities, though those vulnerabilities can not be utilized based on our evaluation.
However, we decided to switch to OpenWRT v19.07.10, which released on Apr 20, 2022. For existing users who want to upgrade, please follow those steps:
1.  Download OpenWRT upgrade file
2.  Upgrade BACRouter from WebUI's "Upgrade Firmware".  It will take 2~3 minutes. Be careful, all settings will be lost, including IP
3.  Open "http://192.168.100.1" by Web browser, the page will likes: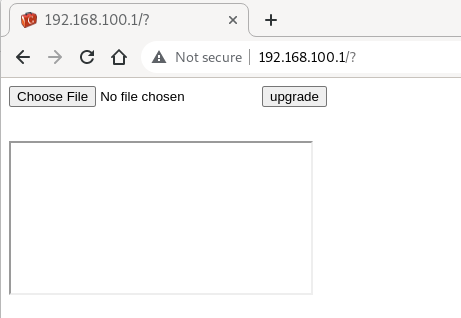 4. Select whatever version BACRouter firmware file, then click "upgrade", the page will show: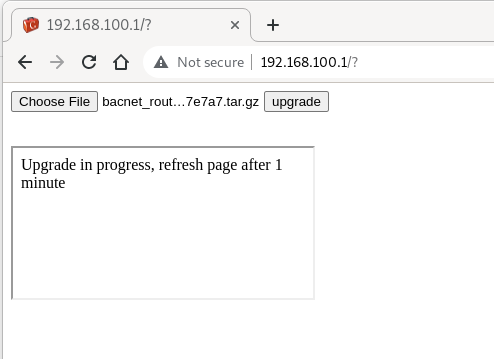 5. Refresh page after one minute, the WebUI will come back, then restore settings from backup.